Best 25 Amazon Seller Forums for Amazon FBA 2020
Our Company helps you quickly develop new products and increase Amazon sales
Do you need Our Company to help you find the best Chinese factory
Let Our Company handle your Amazon FBA logistics shipping business
Our Company also provide amazon fba prep servce if you sell products on amazon
Our Company can help you build your own e-commerce brand
Leeline can Help You Efficiently Complete Chinese Procurement
We find the most popular Chinese goods for you, confirm the high-quality factories, obtain the best prices, and reduce your procurement costs.
It is very necessary to have a further understanding of the cooperating factories, which can greatly solve our time and later communication costs and avoid some hidden product quality risks..
Check each of our products one by one to ensure that there are no inferior products, you can provide customers with a quality product experience.
Leave Amazon FBA Prep to us, you can focus on Amazon promotion, better serve customers, and expand business scale.
Let Our Company help you transport goods from China to the Amazon FBA warehouse, we provide you with the most competitive prices and the most stable shipping time.
Drop shipping allows you to focus on product promotion and increase sales performance. Leeline helps you send high-quality products from China to customers to maximize business profits.
Need leeline to Ship Products from China?
When freight occupies a large profit of the product, the use of shipping can greatly reduce transportation costs and increase product profit margins.
Our Company can come to your factory to pick up the goods, arrange the plane, and deliver the goods directly to your warehouse, with fast timeliness and good price.
For long-distance transportation by land, railway transportation is a more reasonable logistics transportation method, which can reduce shipping costs when
Our Company has 10 years of door-to-door logistics service experience, we will provide you with the best logistics transportation solutions, tell us your needs, let Our Company
Best 25 Amazon Seller Forums for Amazon FBA 2020
Not only is Amazon a tech company, but it is also the largest online marketplace in the world. The company is based in Seattle, USA.
They also have their focus on cloud computing, artificial intelligence, consumer products, package delivery and logistics, digital streaming services, and mobile application.
Amazon's motivation has helped solve many problems faced by consumers daily.
Since the platform has been growing exponentially, there is a need for an ecosystem where sellers could help each other solve problems. This is where an Amazon seller forum comes in.
Its job is to connect sellers and provide a platform for idea sharing; the exchange of ideas could help solve even the most grueling problem.
In the following parts of this article, we will be taking a deep dive into Amazon sellers forums, ride with us.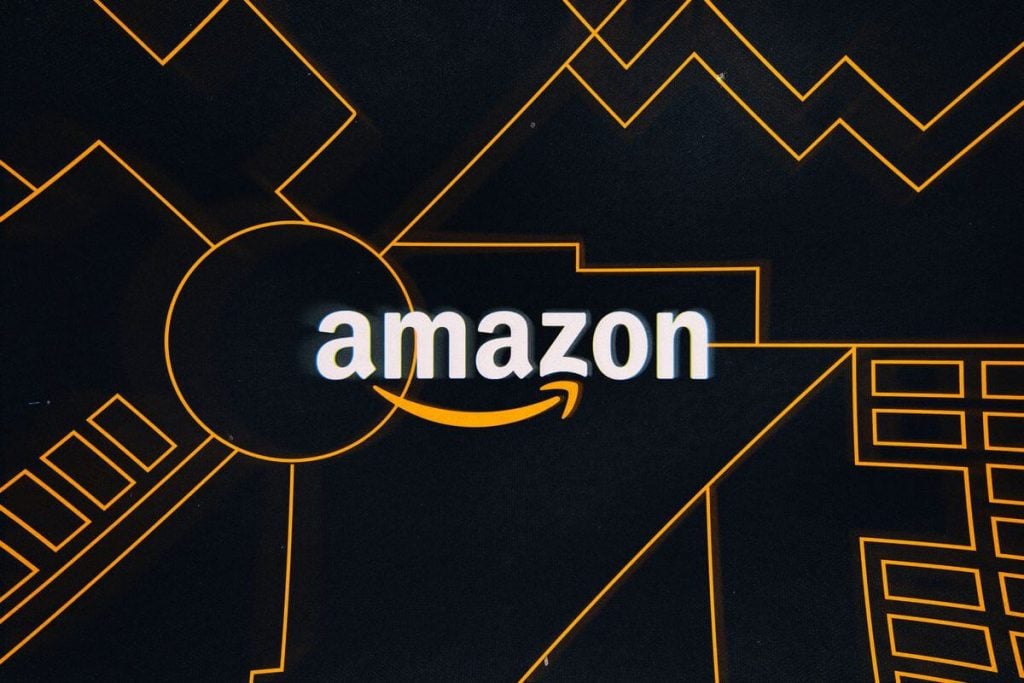 What Are Amazon seller Forums?
This is a group, community, or website that has been mapped out for only Amazon sellers.
Here, in addition to share tips and tricks, you get to ask questions and have them answered by the better-experienced peers.
We believe you must have stumbled on a forum or two while carrying out research on Google. A forum could be an excellent tool for someone trying to gain knowledge about a new subject or trend.
You can find thousands of online forums designated for e-commerce business owners with a smaller section meant for Amazon sellers and a more minute section for high-end knowledge.
These platforms have undergone a series of changes over the years, moving from message board type websites to more advanced and user-friendly forums like Facebook, Quora, and LinkedIn groups.
You must note that the amount of value you get depends on the quality of the forum.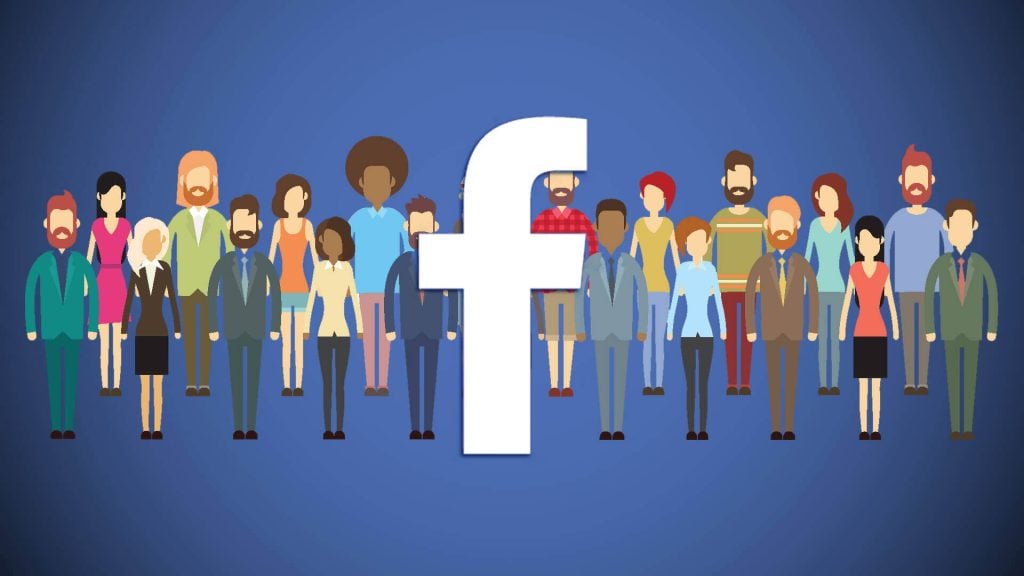 Amazon Seller Forums: The Categories
1. Selling on Amazon
A selling on Amazon forum is a platform where you will come across questions linked to sales on Amazon. In addition to getting answers from other participants, some forums have some representatives from Amazon attending to questions.
These platforms help in answering basic questions as well as questions relating to listing management and reports, help for sellers and shipping, order management, returns, and feedback.
2.FBA (Fulfillment By Amazon)
An Amazon FBA forum gives answers to questions pertaining to the FBA services. These include general FBA questions, FBA orders, and customer service, and shipping and inventory.
3.Announcements
This category is meant for highlighting any future announcements from Amazon, especially if it relates to its sellers.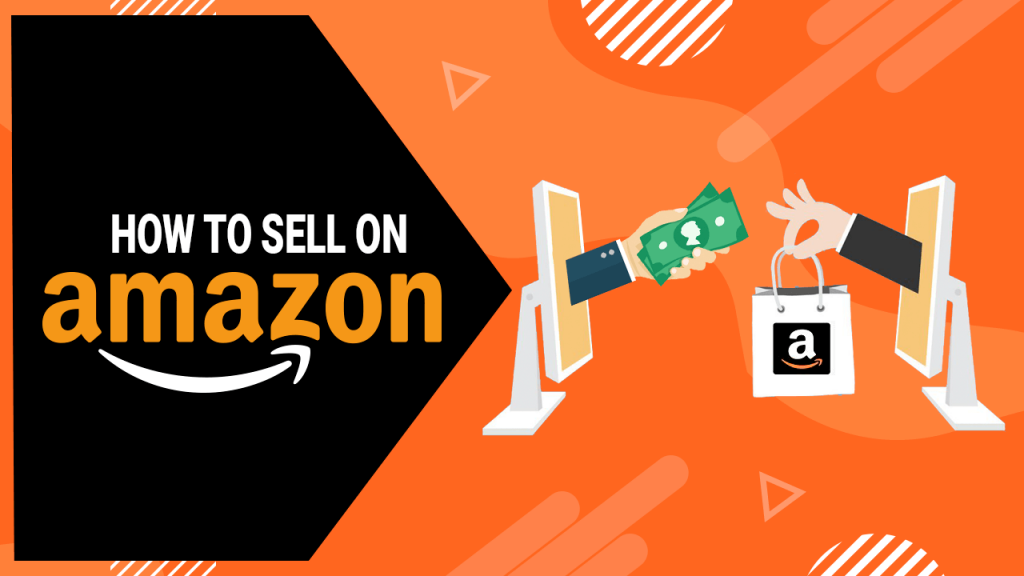 Why Should You Join Amazon Seller Forums?
You certainly have access to a lot of helpful topics in Amazon Seller Central, but sometimes you may not find the answer you are looking for. Amazon seller forums could be handy then. Below are some reasons to join:
1. Unveil Different Sales Strategies
As a beginner, you should have good sales and marketing knowledge under your belt. Amazon forums are excellent platforms to learn or discuss other sellers' marketing techniques.
By doing this, your sales will improve, and you will stand out among your competitors.
2. Be aware of new trends
Often, the Internet could be crowded or saturated when it relates to gaining access to relevant information about trends and new products. Also, the Internet can be partial sometimes.
Various forums and sellers can give you information about a particular product's nature and its quality.
3. Build a better network
Every successful business person knows that building a network. The amount of contact you have is a major determinant of how much success you record.
They are important, particularly if you are in search of new ideas for tackling your business challenges.
Best Amazon Seller Forums & Online Communities
Although you can have access to as many Amazon seller forums as you want, not all of them give good knowledge. A lot of factors determine how good a forum is, but most times, it boils down to personal choice.
In order to save time and effort for you, we have selected the best online Amazon seller forum. You can go through any of them and pick the one that best suits you.
#1: Amazon Seller Central
Our Amazon forum list won't be complete if this platform is left out. It is one of the first platforms a seller can go and make inquiries and get relevant answers. This is the official knowledge center of Amazon and is comprised of 14 categories, which covers a vast array of topics.
Sticky threads are also used to direct you to the frequently asked questions. As a new seller on Amazon, you should not neglect this platform.
It is quite active and also the ideal place to get Amazon's official announcements relating to best practices and compliance.
This platform is created and owned by Clifton Allen, and is your ideal spot if you are in search of discussions pertaining to online marketing.
Topics involving email marketing, Search Engine Optimization, and Pay-Per-Click Marketing are all addressed on the website.
So, if expanding your website reach is what you are in search of, Warrior Forum is your destination. It is among the oldest online forums associated with e-commerce, marketing, and entrepreneurship.
The forums that are on this website include Search Engine Marketing, Growth Hacking, Email Marketing, Social Media, Offline Marketing, Mobile Marketing, Conversion Rate Optimization, Copywriting, etc.
You will need to sign up as a member before you can post questions on the forum.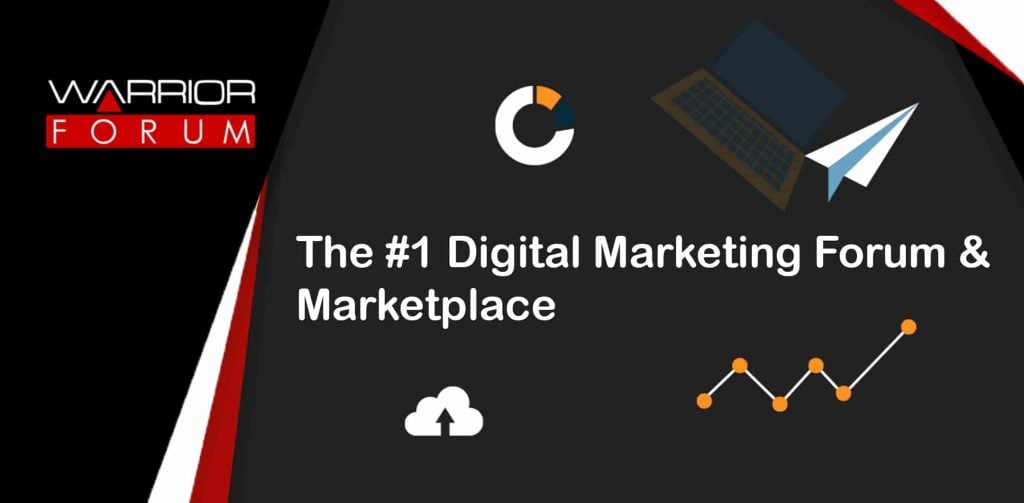 #3: eCommerce Fuel
The next Amazon discussion forum on our list is eCommerce Fuel. It is renowned as one of the best ecommerce podcasts, but it also runs a highly popular ecommerce forum.
With over 1,000 high-earning experts, you can utilize the global network that the platform provides to get expert advice and gain more knowledge about scaling.
Ecommerce Fuel has over 10,000 discussions that you could use to your advantage; you can find almost anything on this forum.
The platform is owned by Andrew Youderian, a popular influencer and ecommerce entrepreneur. All the tips offered here could be your ticket to being a 7-figure ecommerce entrepreneur.
#4: Digital Point
Digital Point is where the old-school ecommerce enthusiasts and Amazon sellers converge.
Of course, beginners are not the only ones who ask questions, even the experts do, and this platform is their go-to forum. If you have been looking for the best Amazon seller forums FBA, you should not neglect this platform. The online community is an excellent tool for Amazon FBA sellers.
Digital Point gives you the flexibility of browsing questions by topic or by date, and you can also post your own questions and get the needed answers.
The website also features a marketplace, a member area, and other useful online tools like Rank Checker.
Have you been searching for an Amazon seller group on Facebook to engage in forum-styled discussions?
Then Full-Time FBA is your best bet. The forum is aimed at transforming part-time sellers into full-time FBA experts. They treat every question with care, and you could promote your products with permission.
Full-Time FBA currently has 9,456 members and is moderated by Stephen Smotherman.
According to him, the purpose of the forum is to build a positive community of people with interest in selling on Amazon and switching from being a part-time seller to a full-blown successful Amazon FBA seller.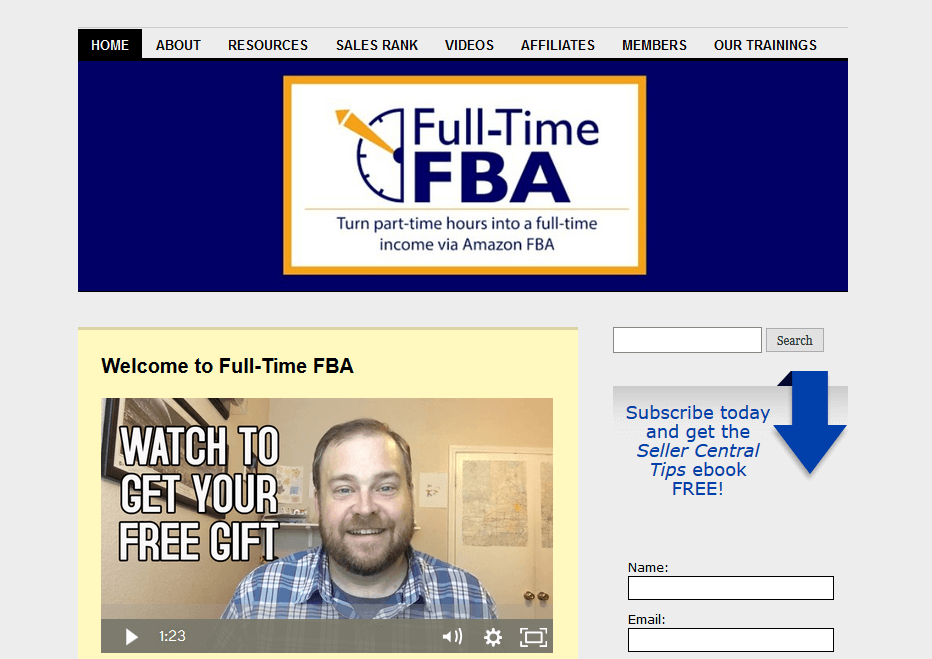 #6: UK Business Forum
UK Business Forum is not designated for Amazon FBA selling only; it offers useful answers to questions concerning other sections of your business, like marketing, accounting, and legal issues.
The platform is built to aid you in steering through the enormous tricky sides of running your business successfully. If you an Amazon seller from the UK, this forum could be an excellent resource for you.
The forum answers some questions that are peculiar to UK merchants only, so it is most useful to those based in the United Kingdom. But if you are moving to expand your business to the UK, this tool is your best bet.
#7: WebRetailer
With a responsive design and user-friendly interface, Web Retailer provides you with the opportunity of having access to a significant number of topics with easily answered questions.
This platform is run by Andy Geldman and provides assistance for Amazon and eBay users searching for third-party software and services. The site is categorized into four major sections, a forum, a blog section, a webinar section, and a software directory with independent reviews.
You will also come across researches about big topics and insightful interviews with sellers. Being amongst the oldest online Amazon seller forums, WebRetailer is an efficient tool for sellers who wish to run a successful business.
Though it isn't a forum, the platform run by Dan Wilson is an excellent resource for Amazon and eBay UK sellers. The platform allows sellers to be up to date with recent happenings and developments within the ecommerce industry.
The website is always updated, and you can get a daily highlight of the top news in your mailbox by signing up for their newsletter. It is among the best Amazon seller blogs on the Internet.
For every ecommerce, dropshipping, and Amazon related issues, Tamebay is the ideal site to visit because it is a wonderful community.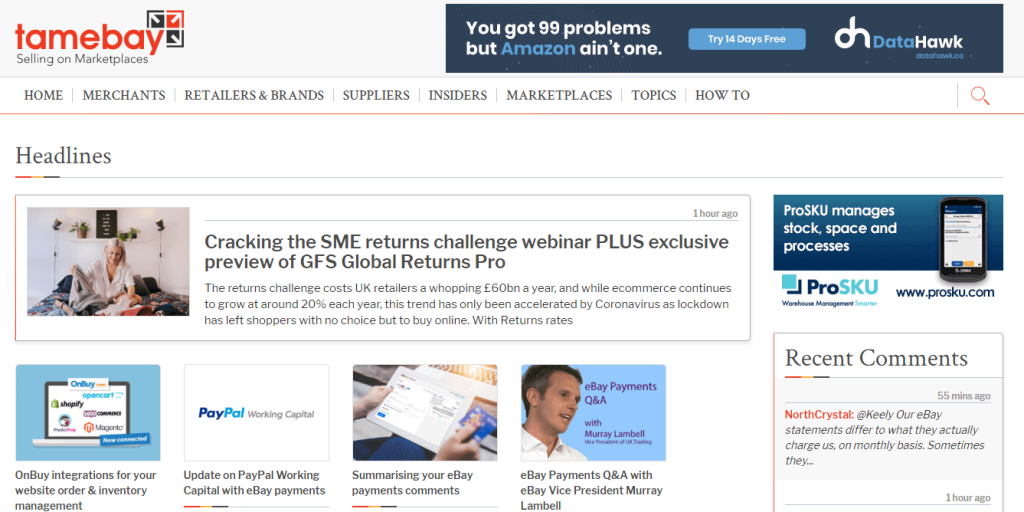 #9: FBA All-Stars
FBA All-Stars is another reliable form for Amazon SFP and FBA sellers. It is a Facebook community that aids Amazon sellers in building a bigger and more improved profit by offering a masterclass of FBA success.
The platform also encourages goal and strategy sharing, and it holds every member accountable for achieving their scaling and success. The owner Matt Ward described it as the elementary ground for building and expanding existing Amazon businesses.
If you wish to grow your small Amazon business to a six or 7-figure business right from scratch, FBA All-Stars is your destination.
#10: Fulfillment by Amazon on Reddit
Reddit has been growing exponentially and attracting millions of regular users. Statistics indicate that Reddit has over 282 million visitors every month. Fulfillment by Amazon is a smaller forum on the Reddit channel.
It features routine questions and answers; FBA on Reddit is the ideal destination for sellers looking for swift assistance on any topic. The community is quite active; therefore, you will get a quick update on any changes concerning Amazon rules and guidelines.
Although the community is still small, it is a nice resource to tap into when you are in need of help. It is not suitable for newbies, but if you've been on Amazon for a while, this is the best community for you.
This is another forum mapped out to help Amazon sellers answer questions, solve problems, and scale their business. You can browse topics by discussion, "best-of," or latest activity to find out relevant information related to your business.
The forum has a significant number of valuable information and posts made to help both new and old sellers. The community is also dedicated to the use of the AMZ Tracker, a complete collection of software designed to assist Amazon sellers in restructuring and improving their business.
These tools include sales trackers, blogs, revenue estimators, etc.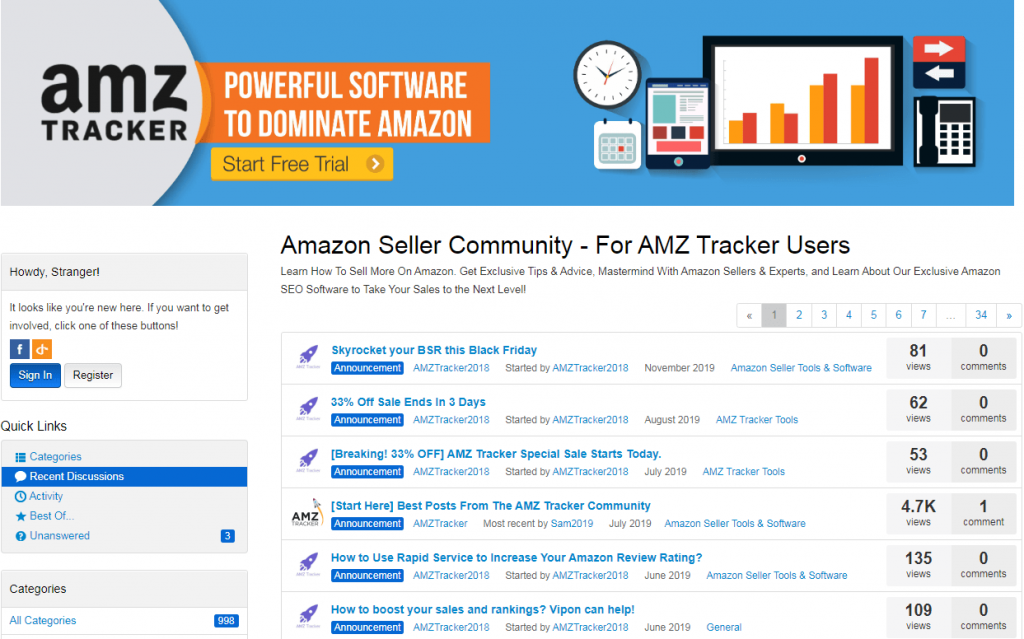 #12: Amazon Sellers
The platform was created in 2007 and is a Facebook community for every seller on Amazon. It is among the first Facebook groups set up for Amazon sellers.
At the time of publication, the platform had over 54,129 participants and 601 posts made in the last one month. This forum is a center for information sharing and advice rendering on topics that involve sales on Amazon.
There are a few rules that you must not violate on the platform, or you will be kicked out! The admins always ensure that the content posted on the forum are relevant, so you do not have to worry about coming across any crappy information.
#13: Amazon Digital & Device Forum
Another superb community for sellers is Amazon Digital & Device Forum. The community was originally created to work as a forum for Amazon shoppers.
However, this forum is also used by Amazon merchants as a tool to get useful feedback from clients. This helps them create a better product listing and general marketing plan.
The forum is owned by Amazon, and if you wish to move forward with your Amazon FBA, you should keep the forum as your top priority.
Like the title says, Unstoppable FBA dishes out tips and hacks for sellers on Amazon.
This forum, created by Steven Black, focuses on teaching Amazon sellers how to market their products and increase sales through copywriting, Facebook marketing, SEO, audience building, content generation, and conversion optimization.
The community receives about 10 – 20 new posts daily. Although it sounds a bit overwhelming, they are all helpful, so try to check them out.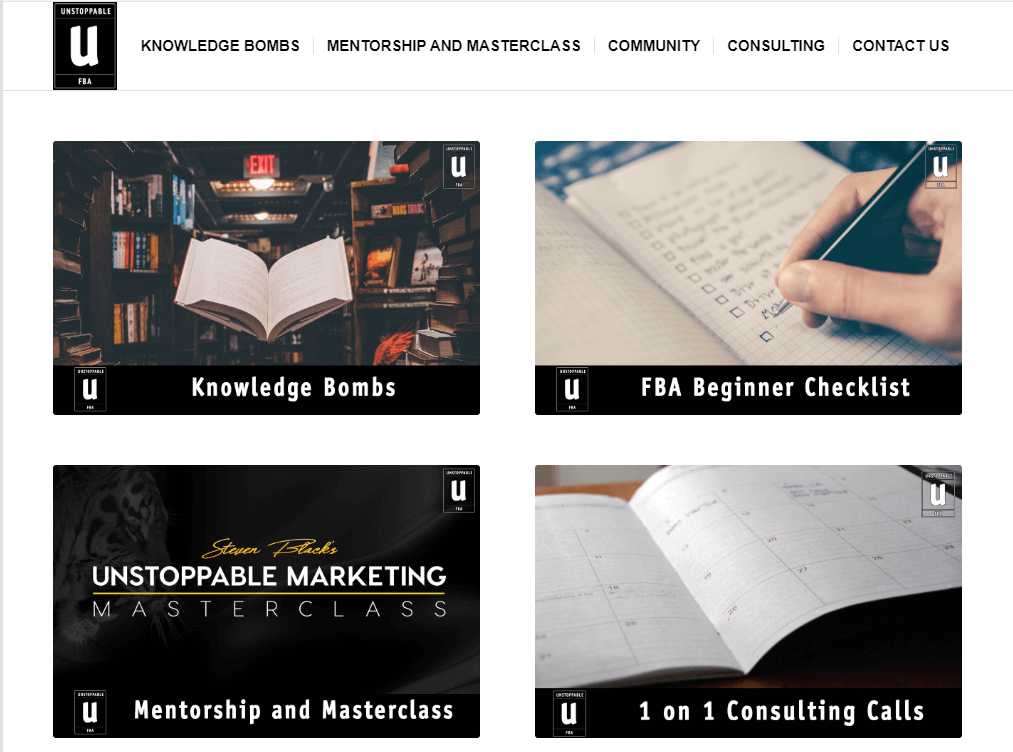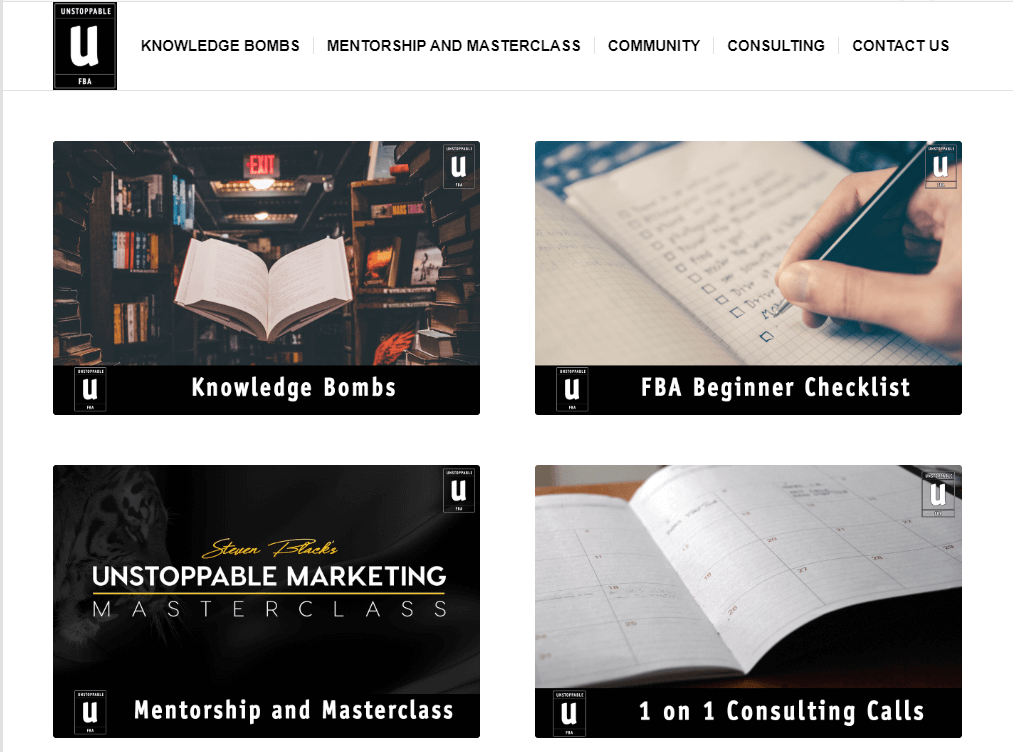 #15: Amazon FBA Sellers – No Gurus Allowed
If you wish to get answers to almost all your questions, this is a place to be, but bear in mind that the platform is exclusively dedicated to Amazon FBA sellers, which means that you will not be accepted on the forum if you are not a seller.
This is the reason why the forum practices an invite-only system for Amazon sellers. It is quite an active forum and can help you get through whatever problem you are encountering.
#16: Amazon FBA Wholesale Seller
The forum owner by Larry Lubarsky, is meant for Amazon wholesale sellers only. Although most forums on Facebook (or website forums) concentrate on private label selling, this one places its focus on wholesale selling.
The group is one of the newly created ones, but it has rapidly amassed a member base of 12,000 members. You can have access to plenty of valuable stuff here, and you are also free to dish out value too.
#17: Online Seller Drop-Shipping Ecommerce Tools
This group is not made specifically for Amazon sellers; instead, all ecommerce hustlers and professionals can access this great forum.
The good side of the group is that it has over 12,000 members meaning that other members will be open and willing to assist you in solving any issues you may have.
The disadvantage is that is the group is public, and although many posts are created on the group, there seems to be little engagement with content.
Nonetheless, if you are a dropshipper, we suggest that you get on this group.
#18: Sellers Helping Sellers on Amazon and eBay
This is a Facebook group dedicated to assisting both Amazon and eBay merchants in succeeding in their journey. Although the group is not as active as other Amazon communities, it maintains a high-quality content platform to ensure that most of your problems are solved.
If you need help with an issue pertaining to your Amazon business or you wish to sell on multiple channels, then this Facebook group will be a valuable tool for you.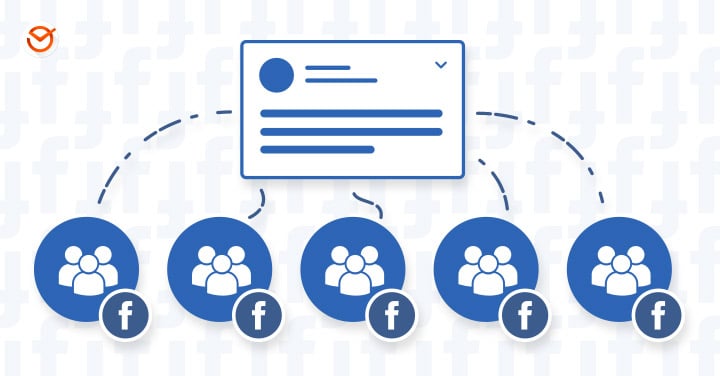 #19: FBA Top Sellers – Amazon Newbies & Pros
According to the title, it is a welcoming environment for FBA sellers to post, ask questions, and build connections with one another.
The group has been in existence for a short while but has become full-blown because of the quality they deliver. It is also among the most active Amazon FBA sellers' community on Facebook.
#20: StartupBros
Do you desire to live a happy life and escape the 9-5 hassle? Then this community is for you. StartupBros helps its community through podcasts, blog posts, webinars, courses, Facebook communities, etc.
It is an ecommerce hub that offers Amazon sellers with masterclass programs, live events, and training courses. Once you sign up for any of these services, you will gain access to the StartupBros informative forum.
Here, you get to engage with like-minded individuals who are willing and learn and upscale their business.
#21: Ecommerce Bytes
This site is equipped with a plethora of podcast links, blogs, and other informative guides to help you on your ecommerce journey. Ecommerce Bytes features a forum with a lot of active members who discuss everything related to ecommerce; in turn, they hope to get feedback from you.
You can also post your own questions or suggestions. Website design, marketing, online fraud, packaging, and shipping are also discussed on the website.
#22: Amazon Seller Space on Quora
Quora tackles almost every topic you can think of; however, it may take a little bit of research. The response you get for every question you ask is worthwhile.
You can browse by date or by topic, or you can enable notifications to alert you when there is a new answer to your inquiry. The platform has over 100 million users, and that gives you an excellent opportunity to find whatever you are looking for.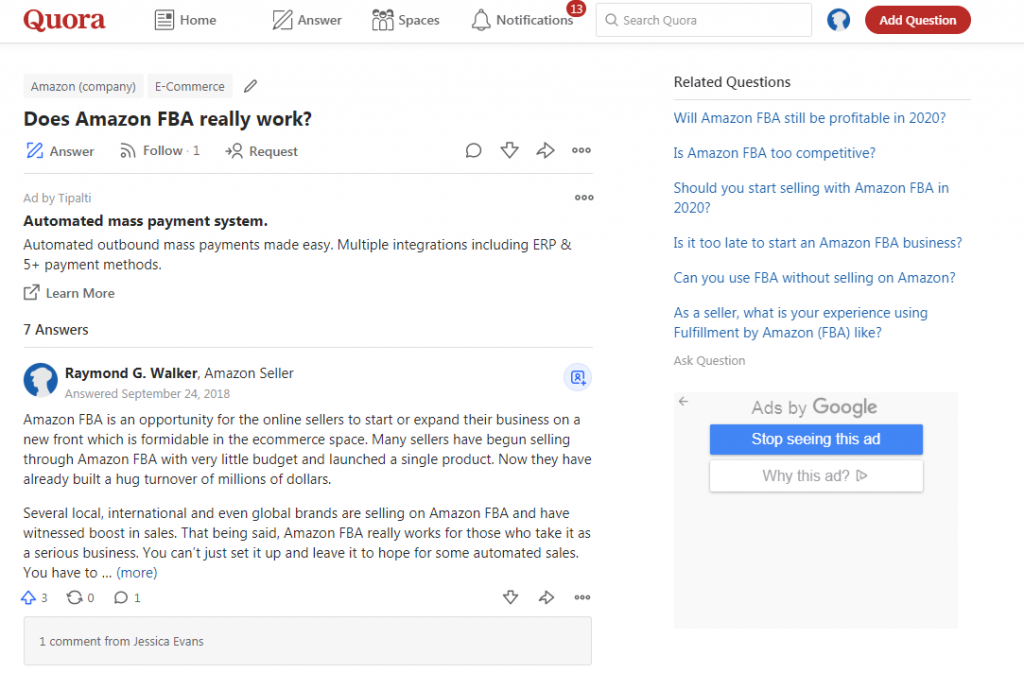 #23: Amazon Seller Meetups
This is for individuals who love the old fashion way of networking. Meetup.com gives you the platform to meet like-minded persons within your locality.
Though it appears to be less convenient, it is an excellent way of connecting with other Amazon sellers. The platform features hundreds of groups all over the globe and more than 70,000 members.
You are sure to get valuable advice whenever you seek for one.
#24: Facebook Groups
Social media has made it quite easy for Amazon sellers to connect with lesser hassles. The best part of Facebook groups is that they are easily accessible and always active.
There are general groups that talk about general Amazon topics, whereas you can find more specific groups that discuss some particular Amazon issues.
However, if you can't find a group that discusses your interest, you can start up one and grow your own community.
Yahoo Answers uses a format similar to Quora. It is an online question and answer forum. It is, however, not created specifically for Amazon sellers; there are varying topics on the platform, so you have to find what suits you.
The platform has a user-friendly interface, which means you can easily navigate and find related topics. All you need to do is access your dashboard and type your question in the search box.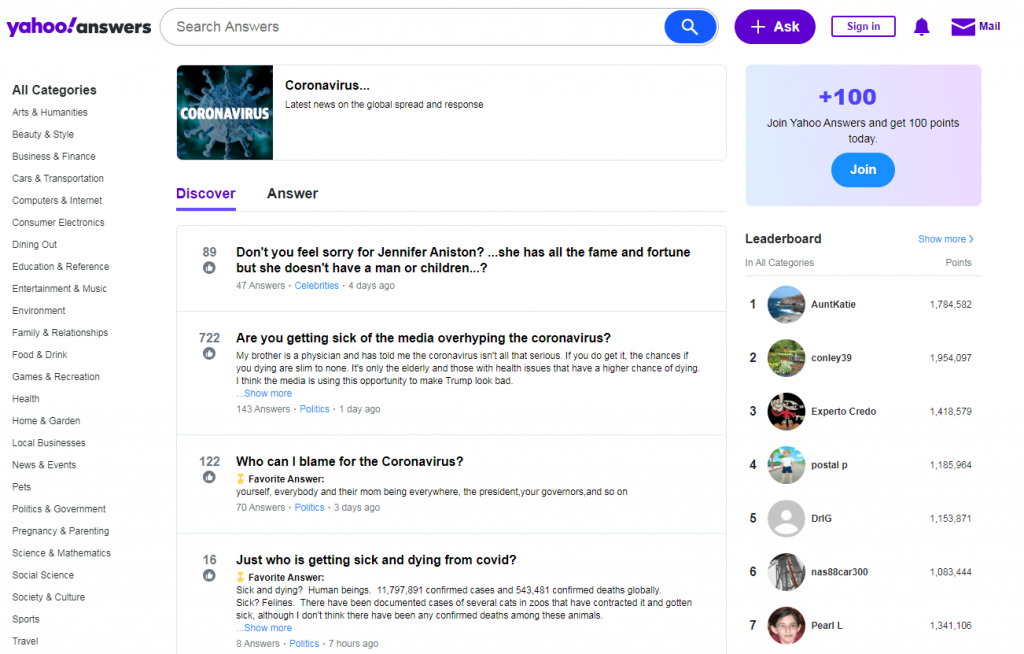 Do You Need an Amazon FBA Course?
Q: I'm looking to start Amazon FBA next month. I've been doing a ton of research but I'm still wondering if I should take an Amazon FBA course? ANY suggestions?
A: Taking a good course is always a plus. The money is well spend. It will give you the guidelines you need. If you are on budget then listen to podcasts and follow some YouTube channels. You will find tons of good information.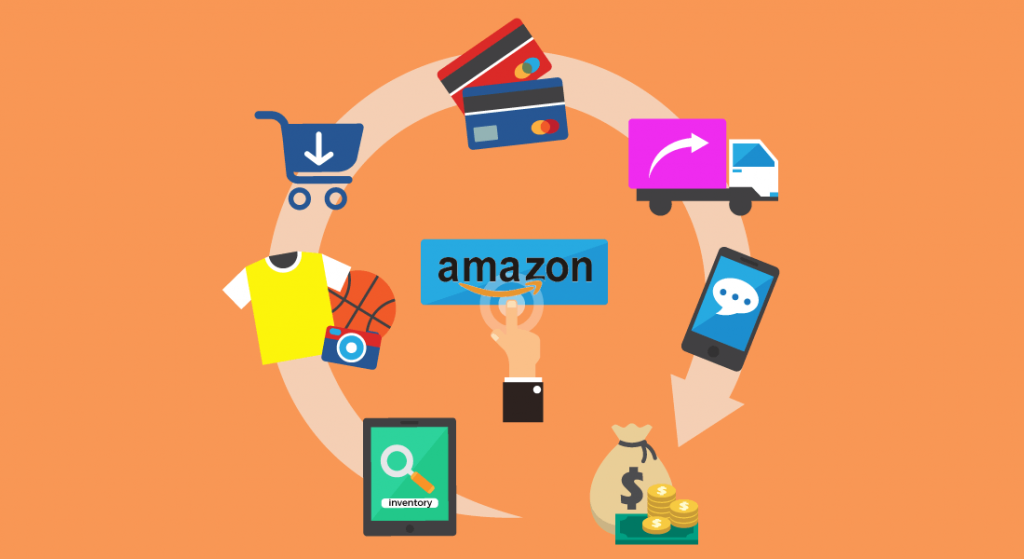 How Our Company Sourcing Supports Amazon Sellers to Buy From China and Sell on Amazon
As an Amazon seller, one of the major determinants of your success is the type and quality of the products you sell.
This means that you should never get your product sourcing wrong, as that could be quite detrimental to your business.
Our company is here to take the stress off of you.
We are specialized in helping you source quality products from China, and you can go ahead to deliver top-notch quality to your customers.
Conclusion
Most Amazon sellers work from home without exploring the option of discussing ideas and issues with colleagues.
You can avoid facing grueling problems by implementing quality strategies dishes out on different forums.
Being a member of an Amazon seller forum equips you with all the hacks needed to be successful as an Amazon seller.