Our Company helps you find high-quality Alibaba suppliers and ensure that you provide customers with the best product experience
Our Company will be your best Chinese purchasing agent to help you import products from Alibaba
Get factory quotes directly without any hidden costs
One-to-one product quality testing can be performed before the product is shipped
Our Company provides you with the best Amazon prep service
Our Company is Your Purchasing Agent for Importing Goods From China
Our Company matches a fully-qualified factory according to your requirements, discusses the appropriate product price, confirms the product duration, and delivers in time.
When you have some problems in the process of factory cooperation and have doubts about the qualification of the factory, we can provide you with factory audit services to confirm whether the factory meets your requirements and reduce your business risk.
In order to ensure that the factory does not appear a large number of inferior goods, it is the best choice to carry out quality inspection on the entire batch of goods.
When you want to combine several products into a new product for sale on Amazon, Leeline provides you with professional Amazon FBA Prep service to help you quickly expand the market for new products.
Let Our Company help you transport goods from China to the Amazon FBA warehouse, we provide you with the most competitive prices and the most stable shipping time.
We can help you find the best dropship supplier, strive for the best price, product quality inspection, and deliver the product to customers with the best delivery method.
Need leeline to Ship Products from China?
Our Company will be your best ocean freight forwarder, help you provide transportation efficiency and save transportation costs.
Our Company will be your best air freight forwarder and help you arrange the best air freight delivery plan at the most competitive air freight price.
Leeline will be your best railway freight forwarder, formulating the best railway transportation plan for you, greatly reducing your logistics costs.
We can provide you with door-to-door transportation services that transport goods directly from the factory to your warehouse, with flexible transportation methods and optimal logistics costs.
Alibaba Gold Supplier : Ultimate Guide 2020
The major challenge in making internet purchases is the reliability of the suppliers. Most times, we have trust issues with shopping online.
And you wonder if your goods will arrive or end in dispute; you need to be sure of where you are sending your money to.
Alibaba gold supplier is a membership for suppliers on Alibaba. This is like a forum of suppliers or rather verification if that won't sound too scrutinizing.
For a supplier on Alibaba.com, he has to belong to this body. This enables him/her to promote their products, experiencing more sales, thus dividends increases.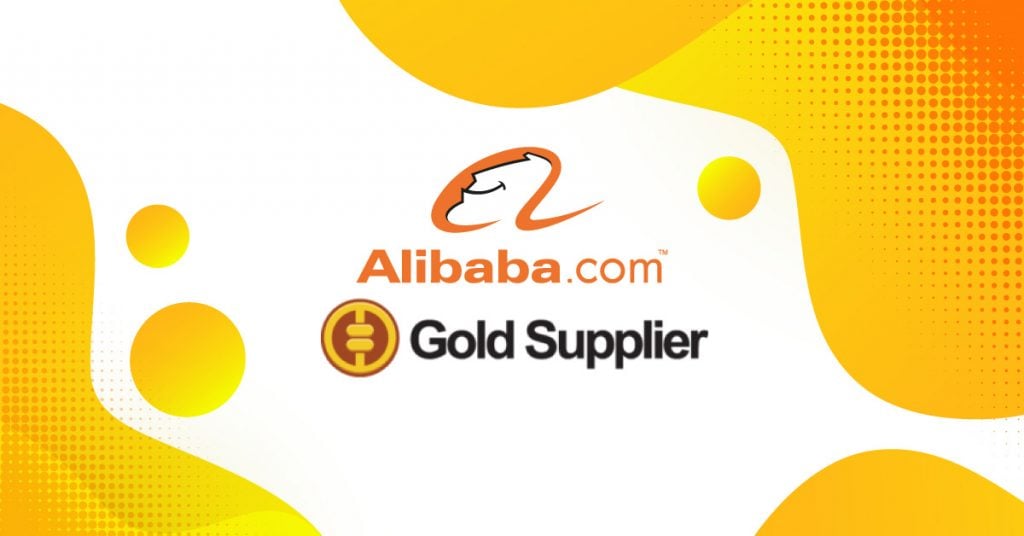 What is Alibaba Gold supplier?
An Alibaba gold supplier is a paid membership of Alibaba.com. Just like one pays to be a member of a registered verified or professional body, so does any supplier on Alibaba has to pay to be a registered as a reliable supplier or as an Alibaba gold supplier. For a supplier in china, being a member is a prerequisite.
What is a Verified supplier on Alibaba?
It is an approved supplier on Alibaba whose company profile, the system of management, production capabilities, products, and the process has been assessed and certified.
The certification is done by independent third parties such as SGS, Bureau Veritas, TUV SUD, amongst others. This exercise can be carried out online or offline.
Can we trust on Gold suppliers of Alibaba?
Trust is very expensive. To even trust individuals, you see daily and connect with on different levels is difficult, not to think of trusting online suppliers.
Alibaba Gold suppliers is a platform that makes it less risky to trust. Thus, having to trade with suppliers on this platform assures you of less risk. This means you can trust them.
Suggested reading: How to Avoid Alibaba Scams: Ultimate Guide 2020
What should you care about Alibaba Gold Suppliers?
Alibaba verifies all its suppliers and once the supplier is a member, then his products and membership are thoroughly checked.
You need not care about anything except to be sure that the supplier is an Alibaba gold supplier.
How can I select a good supplier on Alibaba?
Selecting a good supplier on Alibaba isn't much of a stress because most of the suppliers are verified and certified, you just have to make the right choices and decide the producer to patronize for whatever you want to buy.
Selecting a supplier is based on the item you want to buy.
Ensure you have relevant information on the product. Information such as of the keyword and production or manufacturing details
State your main requirements and select an appropriate supplier
Communication between buyer and seller is also necessary this should be established too
What's the difference between Alibaba trade assurance and Alibaba Gold Supplier?
Trade assurance offers a standard procedure for buying OEM, ODM, and other wholesale products from china. Trade assurance is only risk management and payment procedure, while a Gold supplier is a membership.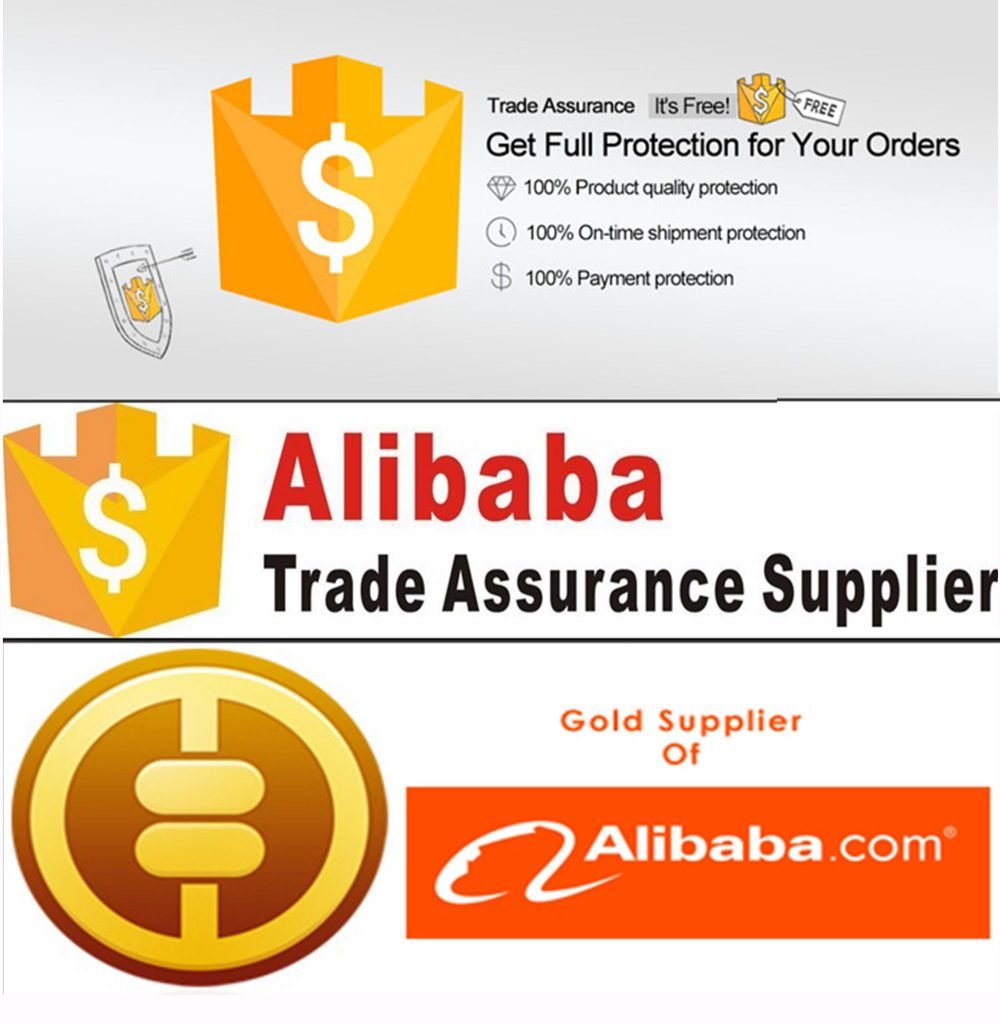 Gold supplier company information overview
1.Trustpass Profile
This is information to be verified by Alibaba.com
Date of issue
This tells about when the business license of the supplier was issued. It shouldn't be confused with the year of establishment.
Date of expiry
The date of expiry tells when the license of the current business expires. It should be noted that the renewal is not at all a complex process.
Registered capital
Capital strongly indicates the size and weight of the company. The higher the registered capital, the larger the manufacturing abilities. Smaller registered capital indicates the presence of higher risk in case of economic challenges.
Company name
The need for a company name registered with Alibaba is very important and crucial. The rate of online fraud is on the increase. Thus, it's very important that the account customers pay into is the same as the company name on Alibaba.
Country/ territory
Details of the country where the company is legally registered are highly important. Thus, this detail should be provided.
Registered address
A noted, registered address should be provided. Though there are cases where some companies put down a particular address but operate from another.
Suppliers involved in subcontract orders should be avoided to prevent getting low-quality goods. This may not sound like a serious case, but indeed it is.
Year established
The longer a company has survived the tussles and bustles of the market, the more chances of it being a reliable one. Thus, companies that have stayed for long are more likely to be decent suppliers.
Legal form
The legal form of a company should be noted. Whether it's a limited liability company or a partnership company or sole proprietorship.
It's been found out that limited liability companies survive more than sole proprietorship because when the owner lacks funds or dies, the business shuts down.
But Limited Liability Company keeps running. Thus the legal form of the business should be known.
Issuing authority
The business should be in the same city as the government that issued it its operation license. Thus, it is not proper for a business to gets its license from the government of a city and then operate in another.
2.Trade capacity
The information found here is totally provided by the suppliers. Thus, it may not be fully trusted, and accurate but it may still be helpful to scrutinize suppliers.
Main market
The market of a supplier is very important. A supplier who focuses on not just domestic trade but international trade of exportation and importation will always be chosen over the domesticated supplier interested only in the local market.
Main customers
Having a main supplier as a customer is very good though Alibaba doesn't state their main customer probably to avoid competition.
Total annual sales
This tells about the size of the total supply for the year and also the scale of the business.
Export percentage
Those suppliers focused more on export are more likely to produce more quality goods due to various customs laws in different countries and also being aware of product certification standards in other continents.
Accepted delivery terms
This is the chosen delivery method selected by the supplier. Most suppliers go for CIF shipping while almost all go for EXW and FOB.
Accepted payment currency
The generally accepted currency is majorly USD, most preferred by American and European importers. Most suppliers frown at EUR because of its instability over time.
Accepted payment type
Gold suppliers have bank accounts, are legally registered thus can receive telegraphic transfer payment. Letter credit is also accepted but only for large orders.
Minimum Order Value
This specifies the lowest or minimum monetary value on orders that an Alibaba gold supplier is willing to enter into production and willing to sell.
To increase the number of orders, Alibaba gold supplies might define a minimum order value for orders placed by buyers. If the minimum order value threshold is not achieved, the order placement can either be blocked or made possible only under certain conditions, for example, after paying a fee.
Most suppliers stick to the minimum order quantity (MOQ) instead of the minimum order value requirement. That is, they choose the number of goods a customer buys to the value of it. Suppliers will prefer if more goods are bought instead of fewer goods and more value.
You can also refer to the minimum value as a threshold. The threshold can either be soft or hard. The hard threshold means that if the buyer's cart value is below the minimum order value, the buyer will not be allowed to proceed to order placement.
The soft threshold is represented by three types a message, an additional fee with a fixed amount of money, and an additional fee with a flexible amount of money.
Nearest Port
This considers the nearest place for your goods to be loaded and shipped. This port should be in the same location as where the supplier is to help with proper logistics. The supplier should make sure he uses a port closest to him, though this is totally the choice of the supplier, to avoid irrelevant stories, he should use closer ports.
On the off chance that you are asking from which port your items ought to be sent, you don't pick; it is your supplier's choice. It will be the port that is nearest to them where they have contacts, and they know for a fact they can dispatch from that port stress-free.
If you need to know which port you ought to have your goods transported to, that is the place where you can make a choice. It typically bodes well to transport to the port closest to your delivery point, yet some of the time, it tends to be more cost-effective to transport to a different port where logistics will be simpler, quicker, and more affordable.
Except if you have access to insider information, it is highly unlikely you will have the option to discover that information all by yourself. You need to utilize a local freight forwarder to deal with the shipment from the supplier or from the supplier's preferred FOB port right to your delivery address.
That way, you are sure to enjoy the smoothest shipping and conceivably the most minimal expense. Obtain quotes from different local freight forwarders, making every detail available to them. They will mention to you what they have to know. Inside their quote, they will designate a receiving port where they believe it is best for your shipment to go.
How to verify a company's background
Using the information provided by Alibaba, you can effectively ascertain a company's background. Information as a company name, license, and legal information, amongst other necessary things, are highly important in verifying a company's background.
Photos of the supplier's operations
Suppliers upload pictures of their products on Alibaba.com; this is a form of advertising and also to motivate their customers to make purchases.
These photos are taken in a really attractive way to make it appealing to the customers. Before any purchase is made on Alibaba, it's compulsory that a picture of what you desire to buy is uploaded and accessed by the customers.
The picture quality should be very good in JPG format and also very clearly taken. The customer's feedback is necessary here because it will determine if what is gotten or received is exactly the same as what is uploaded online.
Contact information
The contact information of suppliers should be known. Not necessarily their personal address or numbers, but their business contacts should be named and accessed by customers.
Individuals should also, on their own part, ensure that the suppliers they do business with are strictly those whose contact information is known.
Certifications from subsidiaries, partners, or contractors
Most times, Alibaba gold suppliers have retailers who buy from them and resell. They are certified partners registered and approved to sell products.
It's like a contract, and their profit sharing is also stipulated in the agreement. These subsidiaries are certified, and their actions are accounted for.
Are all Alibaba gold suppliers safe and reliable?
Permit me to say that if the supplier is truly verified, then he is reliable. There are cases of fraud thought, but then it will be found out that it's mostly among unverified suppliers.
A verified supplier, if he's unable to deliver your products, will refund you. Thus suppliers on Alibaba gold are safe, reliable, and trustworthy.
Alibaba gold supplier complaints example (3 cases)
There is no business without complaints, challenges, or shot comings, so it's expected for the complaints to come in as they give room for improvement and development.
Instance 1 – Information Challenge
A customer complained of not being able to communicate with the supplier and delays in getting his supply,
"the factory claimed to be very experienced with producing (this buyer's product). Apparently, they have had a lot of difficulties producing good quality samples with any consistency"
this is a complaint of low standard goods received in place of high-quality goods ordered. Most times, this is the challenge with shopping online, shoppers get something totally different from what they ordered online, and this is devastating.
Instance 2 – Failure to Deliver
"…I purchased a laptop, but now they are avoiding communicating with me. What could be done since they still have a working website and their email is still working?"
most times, customers are helpless in this situation where you have made full payment for a good and yet to receive it. Having that the site is still working, you just have to keep sending in messages to the supplier until you get a response or attended to. There are cases where refunds were made, or the dispute was settled after a long time, whichever is the case, the sole aim I to get your goods delivered.
Instance 3 – Delays and sending of the wrong product
A customer complained of delay in receiving his order, and at the end of the day, the substandard product was sent to the customer.
This is a really disheartening situation, imagine having to wait for your goods to arrive and when they finally arrived you get less than what you expected. The customer should either send back the goods or try to sell it. This can go a very long way in destroying trust and customer loyalty built.
Our Company Sourcing Who Provide Factory Audit Service Help You Buy from Alibaba Safely
Safe buying from Alibaba may appear easy, but in reality, it is a bit of an uphill task. You must ensure that you keep yourself and your consumers safe by buying high-quality and hazard-free products.
This is achievable if you get the right help. This is where Our Company comes in. We make it our duty to ensure that we do proper research and audit on a factory before you proceed to buy from them.
With this, you are sure to deliver the best quality products to your customers.
Final thoughts on 

Alibaba Gold Supplier
Being an Alibaba gold supplier is not literally supplying gold on Alibaba. Gold signifies value and its metaphorical meaning of Gold that was encapsulated in this name "Alibaba gold supplier."
It entails first that you must be a supplier online willing to make improvements in the business. Gold supplier isn't just a name; it's a role with huge responsibilities. It entails that every supplier should be a paid member of Alibaba.com.
Alibaba gold suppliers were originally created to reduce the rate of fraud amongst the customers, and this, to an extent, has been curbed, though.
It won't be totally said that internet scam has been reduced to a minimum, but then this platform has helped greatly. It's not an assurance that they are 100% reliable as there can be issues between suppliers and buyers, it's just a membership platform assuring a better means of trade.
To be included in this platform, many other requirements need to be met, legal requirement, personal requirement, and company standard requirement.
One still needs to exercise caution and care in anything you find yourself doing, thus while shopping, that your supplier is an Alibaba gold supplier doesn't make him 100% reliable, caution, and care should still be applied to avoid irrelevant bad experiences.